A service-driven HVAC distributor and professional sales agency.
Explore products
New products
Additional Information
MAC-150 – Conforto MAC-150 High Efficiency Combi Condensing Gas Boiler
Versatile and powerful Conforto MAC-150 Gas Boiler
Features:
• 95% AFUE
• Gas adaptive technology automatically detects the type of gas being used, LP or Natural
• Small footprint for out of the way installation
• Available floor standing or wall hung
• Continuous calibration with articifical intelligance (AI) control
Additional Information
KLC-100 – Conforto High Efficiency KLC-100 CHE 95%+ Lowboy Rear Breech Oil Furnace
Ultra-efficient and economical Conforto KLC-100 Oil Furnace
Features:
• Energy Star certified at all firing rates
• Get more comfort with a more even heat and a quicker, more precise response to a call for heat from the thermostat
• Annual efficiency of 96.7%
• High efficiency ECM blower motors
• Due to its non-refractory combustion chamber and tubular secondary heat exchangers, there is greater ease of maintenance
• Gain versatility with certification for conversion to a gas burner (88 + series)
Additional Information
Conforto KLE Series Electric Furnace
Compact, versatile, and 100% efficient Conforto KLE Series Electric Furnace
Features:
• Guaranteed comfort with a modulation function which maintains the desired ambient temperature at all times
• A full range of models and heating capacities are available to match the needs of the home
• Granby provides a 5-year parts warranty for peace of mind
• Software defined electronic controls compatible with today's smart thermostats
• Readily adaptable to several configurations of heating and/or air conditioning
• Conforto electric furnaces have functions that minimize their electricity consumption which saves the customer money
• CONFORTMAX modulation analyzes every heating cycle in real time and adapts its heating output accordingly
• Electricity being renewable, it's an environmentally safe and sustainable source of energy for home heating
• Available with a PSC or ECM fan blower motor
• Simplified installation when replacing a lowboy oil-fired appliance
Additional Information
LO TRIM II Hydronic Baseboard 4FT Complete Pack
A low profile, high efficiency, easy to install, hydronic baseboard radiant heat system. 4ft length with ¾ inch copper/aluminum element.
Features:
• Durable galvanized steel enclosure
• Fully modulating damper with thermodynamic design
• Easy Install – "Clip-and-Go" clip-on hangers perfectly aligned for element and return pipe
• Press-Fit Aluminum fins remain tight if cutting is required
• Cove Bottom – Easy-to-clean curved base back panel
Additional Information
Canalplast Lineset Cover Kit
Cutting tool specially designed for the easy cutting of trunking
Features:
• For use with trunking with snap-on covers
• Rugged design for exceptional durability
• Notches built-in to make cutting trunking easy
What we do - the steps we take
Discover
We are always searching for innovative HVAC products that will improve our society. The Morden Team attends trade shows in Canada, Europe, and the USA to find the newest innovations in the HVAC Industry. We source innovative products from manufacturers with shared values of uncommon positive customer service.
01
Educate
Morden National is a full service master distributor and sales agency. We don't stop at sales. Our team of professionals learns our products inside and out and conducts training sessions with wholesalers and installers across Canada.
02
Launch
The Morden Team uses industry connections, advertising, social, and direct sales outreach to grow your product's market share. We work directly with our wholesaler partners, engineers, and installers to launch new products and expand their reach.
03
Distribute
Morden National doesn't just sell, we distribute. Our newly renovated warehouse in Wallaceburg, Ontario is home to thousands of SKUs that we inventory, pick, pack, and ship to our customers across Canada. We fulfill orders promptly and take pride in our logistics services.
04
Grow
We work diligently to grow product lines within our territories. When we adopt a product, we believe in its potential and its purpose in the HVAC industry. Reach out to our Morden Team today to learn more about our products and offerings.
05
Morden National by the Numbers
Morden National has deep roots in the HVAC Industry in Canada. Don't take our word for it, though, let our numbers speak for themselves.
0
Million Square Kilometers
We ship across Canada from coast to coast to coast. We proudly ship to all areas of Canada.
0
Years of In-House Industry Experience
Our dedicated staff have a wealth of experience, knowledge, and expertise.
0
Wholesaler Locations Across Canada
Our customer branches reach from Halifax, Nova Scotia to Victoria, BC with offices, warehouses, and training centres along the way.
0
Thousand Feet Warehouse
We're proud of our diversified offering in the HVAC industry and our state-of-the-art distribution faciltiy.
Manufacturers we work with
Products we stand behind
MAC-150 – Conforto MAC-150 High Efficiency Combi Condensing Gas Boiler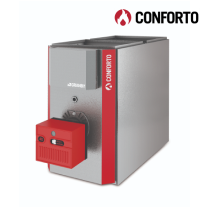 KLC-100 – Conforto High Efficiency KLC-100 CHE 95%+ Lowboy Rear Breech Oil Furnace
Conforto KLE Series Electric Furnace
LO TRIM II Hydronic Baseboard 4FT Complete Pack
Are you a manufacturer looking to distribute your product in Canada?
We are always searching for innovative HVAC products that will improve our society. Reach out to our team to see if distributing your product through Morden National channels is a winning fit.
Contact Us
Reach out to our team
The team at Morden National is committed to providing our customers, manufacturers, and installers with an uncommon, positive customer service experience. If you need product information, technical support, order updates, or anything else, the Morden Customer Service team will always go above and beyond to assist.
Contact Us